The Aquatop SkyAqua Pro raises the bar for aquarium keepers by combining style and technology. Each specially engineered lighting system mimics the shimmer of natural sunlight, produces minimal heat, and offers a fanless design for pin drop silence, while providing superior illumination for your plants and aquatic organisms. The adjustable wire leg mounts permit the SkyAqua Pro Series to fit virtually any aquarium from 36 to 42 inches. The SkyAqua Pro is fully programmable with the in-line controller and the IR Remote Control.
FEATURES:
• Enjoy the shimmer of natural sunlight
• Full Spectrum 6,500K (Adjustable to 12,000K)
• Low Profile Design
• Size for Aquariums from 36 to 42 inches
• Low Voltage Design
• New 660 nm Deep Red LEDs included for
enhanced plant growth
• 460 nm Actinic Blue LEDs
• Long Lifespan-No Bulb Replacement
• IP67 Rated: Safe for accidental immersion up to
1 meter for 30 minutes
• UL and CSA Listed
Read More
Read Less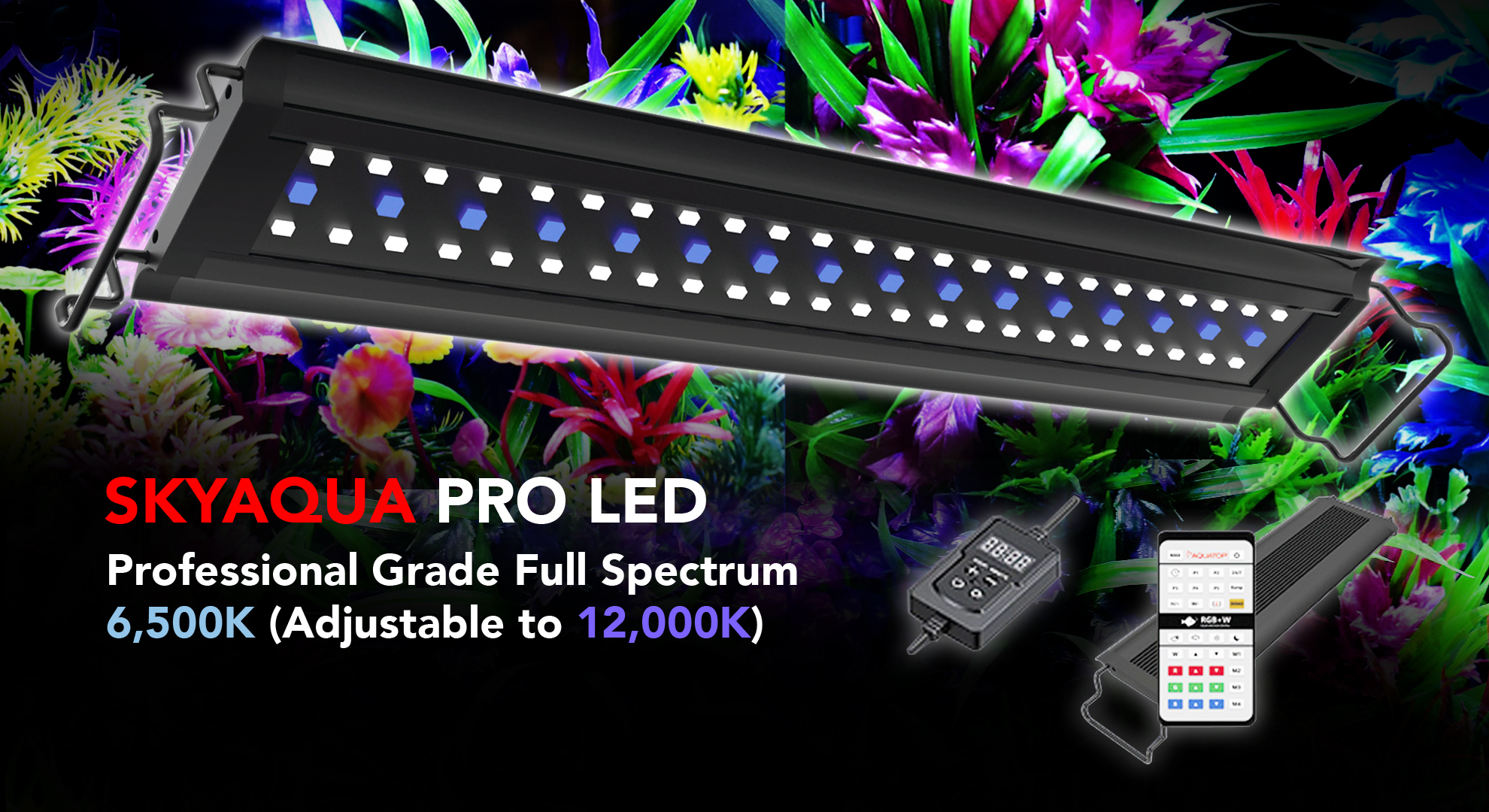 Discover the AquaTop SkyAqua LED aquarium light in this video demo, showcasing its default and custom settings for a visually stunning aquatic environment.